These are heavy duty valve covers for Cadillac 368, 425, 472 & 500 engines.
These valve covers were designed to fit the iron cylinder heads. Modification may be needed for some aluminum heads and roller rockers.
Example of iron cylinder head: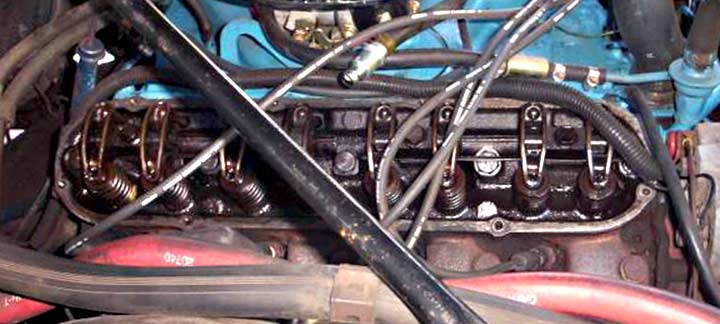 Click on image to view larger.
Dimensions: 3.6 inches tall. For more dimensions, click here for dimensions.
Finishes: Read about finishes and construction of PML parts.
Description
These valve covers feature the classic "1949" style CADILLAC script. The script gives an old school feeling to the more modern, powerful Cadillac V8 engines. Nine fins complement the script to complete the design.
Benefits:
Classic design (GM licensed)
Script and fins are part of the casting and raised above the surface
Heavy duty sand cast aluminum construction for thick walls
Open interior to work with many roller rockers and stud girdles
Option for PCV, breather and oil fill holes
Gasket flange will not bend or flex when bolts are tightened for a leak–free seal
Mounting hardware provide with the covers
Made in USA
Award Winning! At the 2018 SEMA show, these valve covers won a 2019 Global Media Award.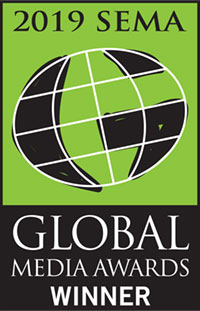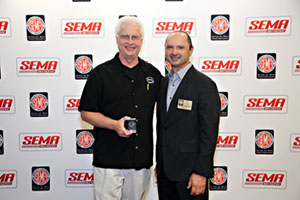 This script was common on engines with the 331, 365, 390 and 429 engines found in 1949 to 1967 models. For PML valve covers for those engines see PML Part Number 11073.
PML added these valve covers to our product line for 368, 425, 472 and 500 Cadillac engines because of many customer requests.

General Motors Trademarks are used under license to PML, Inc.
Finishes
These valve covers are sand castings. So they have the texture of sand. This texture usually is visible through the powder coat or paint, similar to an orange peel look and feel.
When the valve covers are powder coated, the top of the fins and script are brushed so the design stands out.
When polished, the area between the fins and script is not polished to provide contrast and highlight the design.
Read here for more information about finishes and construction of PML parts.
Gaskets
Uses stock gaskets (not included). We recommend cork or cork composite gaskets.
PML sells cork composite gaskets for these valve covers which can be ordered over the phone.
Inside of Valve Covers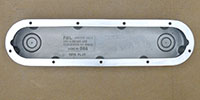 Click on image to view larger in a new tab or window.
These valve covers have an open interior so that there is clearance for many roller rocker systems.
The donut shapes on the inside add thickness so this area can be machined for PCV, oil fill caps or breathers.
PCV, Breather and Oil Fill Holes
PCV, breather, and oil fill holes are optional. A billet oil cap is also available.
PML can machine holes if needed. Holes can be machined on the top or on the intake manifold side.
The bosses, which look like rings or donuts, on the inside indicate locations where holes can be machined on the top. Holes do not interfer with script.
PML can machine holes to order. This carries an additional fee and is custom machining. Machining must be ordered over the phone.
See this PDF file for more info. It shows pictures of PML Cadillac valve covers with PCV and breather holes and oil caps.